Left Navigation
The left navigation is generated dynamically based on the folder structure and page titles.
To create a page with this layout in Cascade: New > Page > Navigation Index Page
Left Navigation Expanded
Left navigation will expand to show child items. By default, the child items are hidden until the parent item is clicked. The navigation will incorporate items up to 2 levels deep.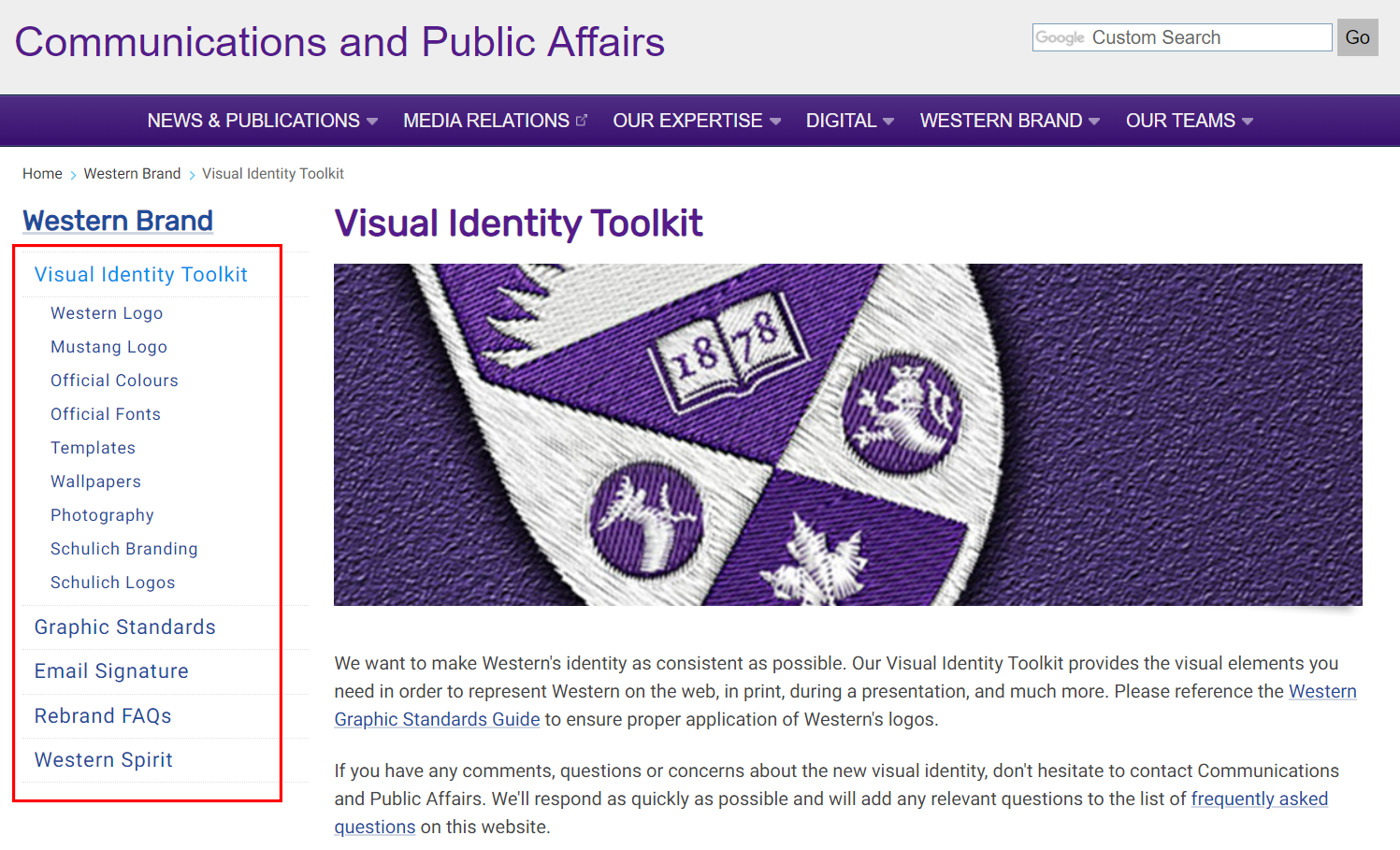 Left Navigation Optional Blocks
In addition to the left nav, web authors also have an option of incorporating additional blocks of information under the left navigation. This example page includes two extra blocks: related links and contact information.